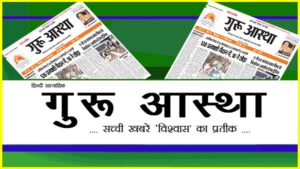 guruastha news
Show cause notice to Congress Joint General Secretary Ashok Aggarwal, allegation of anti-party activities
Bilaspur – The Congress Committee has issued a notice to Ashok Aggarwal for doing anti-party work and sought his reply within 24 hours. Congress candidate from Takhatpur Assembly Rashmi Singh has complained to the state president. after which
The notice has been issued by in-charge General Secretary Malkit Singh Gaidu. Ashok Aggarwal is the Joint General Secretary of Chhattisgarh Congress Committee.
Dharamjit Singh is contesting from BJP from Takhatpur seat and Ashok Aggarwal has been accused of conducting his elections and working in his favor. Congress candidate Dr. Rashmi Singh has said in her complaint to Badge that Joint General Secretary Ashok Aggarwal, who has been in Congress for five consecutive years, visited Jogi with MLA Dharamjit Singh Thakur while he was in Congress. They are also working against the candidate from Bilaspur. Aggarwal is openly distributing money and other materials to Congress workers.
In the notice issued by the party, it has been said that it has come to notice that you are involved in anti-party activities in the Takhatpur elections. Chhattisgarh State Congress President Deepak Baij has taken this seriously. Show cause notice is issued to you. Send written reply and clarification to the notice to the State Congress Committee within 24 hours.